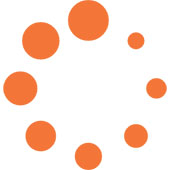 Speed up slow NBN internet & Wi-Fi connections
Solve Frequent internet dropouts
Repair loss of internet connectivity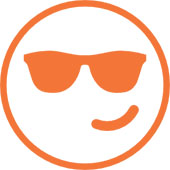 Engage an Independent Sydney internet technician contractor
Highest Rated Internet & NBN Technicians in Sydney
Repair Sydney home or office NBN internet & Wi-Fi problems
In the digital age, a reliable internet connection is no longer just a convenience—it's an essential part of our daily lives. That's where Telecom Today comes in, serving as your trusted NBN and internet technician in Sydney. With a strong commitment to ensuring seamless connectivity and a wealth of experience, Telecom Today is your go-to solution for all your NBN and internet needs.
Experience and Expertise:
Backed by years of experience serving the Sydney community, our licensed NBN and internet technicians possess a deep understanding of the rapidly evolving landscape of internet technologies. From the latest advancements in NBN connections to traditional internet setups, our technicians bring a wealth of knowledge to the table, ensuring you're always connected with the best solution tailored to your specific needs.
Comprehensive Services:
Telecom Today takes immense pride in offering a wide array of services catering to both residential and commercial requirements. Whether you're in need of a new NBN connection setup, troubleshooting connectivity issues, or optimising internet speeds or addressing specific issues like Bridge Tap faults, our technicians possess the skills and tools necessary to deliver effective results. Our specialties range from NBN installation and configuration to diagnosing network problems that may be impeding your online experience.
NBN Installation and Setup:
Setting up an NBN connection can sometimes feel overwhelming, but with Telecom Today, it's a hassle-free experience. Our technicians oversee every aspect of NBN installation, from strategically placing your NBN equipment to configuring modems for optimal performance. We ensure your NBN connection not only launches flawlessly but also delivers the speeds you're entitled to.
Internet Repairs and Troubleshooting:
When your internet becomes sluggish or stops working altogether, your internet service provider might assert that everything is fine on their end and that you require the services of an internet technician to address any repairs. That's where Telecom Today steps in. Our prepared ACMA licensed telephone and internet technicians are well-equipped to investigate, diagnose, and carry out repairs on issues affecting your Wi-Fi or NBN internet connection.
Our technicians promptly identify faults using advanced devices and promptly conduct repairs to your NBN connection, resulting in smoother operation. A comprehensive report detailing our diagnosis and findings throughout the internet repairs process is supplied via email, keeping you well-informed.
Customer-Centric Approach:
At the heart of Telecom Today's success is our unwavering customer-centric approach. We recognise that each customer's needs are unique, and we tailor our services to provide solutions that perfectly match those requirements. Our technicians attentively listen to your concerns, address queries, and keep you updated at every stage. Your satisfaction is paramount, and we take immense pride in going the extra mile to achieve it.
Transparent and Trustworthy:
Transparency and trust are fundamental principles in NBN and internet services. Telecom Today upholds these values by providing clear, upfront pricing, ensuring you're fully informed about associated costs. Our licensed technicians operate with integrity and professionalism, assuring a positive experience.
In a world where connectivity is non-negotiable, Telecom Today emerges as your beacon of reliable NBN and internet services in Sydney. With experienced and licensed technicians, a comprehensive suite of services, and a customer-focused ethos, we're poised to tackle your NBN and internet challenges head-on. Say farewell to connectivity woes and embrace a realm of uninterrupted connection—reach out to Telecom Today today and witness the transformative difference firsthand.
We service connections with all telco providers including: