Highest Rated Telephone Technician in Western Sydney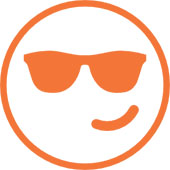 Engage an Independent Sydney technician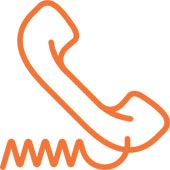 Install a phone line into your home or business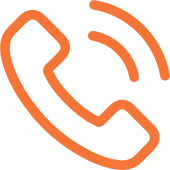 Repair a crackly phone line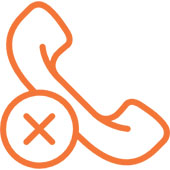 Repair a phone line with no dial tone
Experienced Western Sydney Telephone Technicians
Telecom Today has a strong team of knowledgeable and Licensed ACMA Telephone Technicians for all of your required phone line and internet & NBN repairs. With our experience, skills, accuracy and service, each individual telephone technician will be sure to provide you with the solution to any problems regarding your internet or telephone for your business or home located in Western Sydney. We also provide a range of related telephone technician services including MDF Jumpering, Data Cabling, Security Camera Installation, Wireless Access Points and more.
We service all suburbs of Western Sydney, including:
Western Sydney Technician
Abbotsbury Technician
Acacia Gardens Technician
Arndell Park Technician
Badgerys Creek Technician
Berkshire Park Technician
Bidwill Technician
Blackett Technician
Blacktown Technician
Bonnyrigg Heights Technician
Bossley Park Technician
Box Hill Technician
Bringelly Technician
Cambridge Gardens Technician
Cambridge Park Technician
Castlereagh Technician
Cecil Hills Technician
Cecil Park Technician
Claremont Meadows Technician
Colebee Technician
Colyton Technician
Cranebrook Technician
Dean Park Technician
Dharruk Technician
Doonside Technician
Eastern Creek Technician
Edensor Park Technician
Emerton Technician
Emu Heights Technician
Emu Plains Technician
Erskine Park Technician
Glendenning Technician
Glenmore Park Technician
Glenwood Technician
Greendale Technician
Greenfield Park Technician
Hassall Grove Technician
Hebersham Technician
Horsley Park Technician
Huntingwood Technician
Jamisontown Technician
Kemps Creek Technician
Kings Langley Technician
Kings Park Technician
Kingswood Technician
Lalor Park Technician
Leonay Technician
Lethbridge Park Technician
Llandilo Technician
Luddenham Technician
Maraylya Technician
Marayong Technician
Marsden Park Technician
Minchinbury Technician
Mount Druitt Technician
Mount Vernon Technician
Mulgoa Technician
Nelson Technician
North St Marys Technician
Oakhurst Technician
Oakville Technician
Orchard Hills Technician
Oxley Park Technician
Parklea Technician
Penrith Technician
Plumpton Technician
Prospect Technician
Quakers Hill Technician
rairiewood Technician
Regentville Technician
Riverstone Technician
Rooty Hill Technician
Ropes Crossing Technician
Schofields Technician
Seven Hills Technician
Shalvey Technician
Shanes Park Technician
Silverdale Technician
South Penrith Technician
St Clair Technician
St Marys Technician
Stanhope Gardens Technician
Toongabbie Technician
Tregear Technician
Vineyard Technician
Wallacia Technician
Warragamba Technician
Werrington county Technician
Werrington Downs Technician
Werrington Technician
Wetherill Park Technician
Whalan Technician
Willmot Technician
Woodcroft Technician
Expert Data Cabling Western Sydney
Looking for reliable and professional data cabling services in Western Sydney? Our team of experienced technicians specialise in designing, installing, and maintaining structured cabling systems for businesses of all sizes in the Western Sydney area. We use only the highest quality cabling materials and equipment to ensure optimal performance and reliability for your data and voice networks.
Whether you need to upgrade your existing cabling infrastructure or install a brand new system, we have the expertise and resources to get the job done right. From network design and installation to cable testing and certification, we provide end-to-end solutions tailored to your specific needs and budget.
At Telecom Today, we understand that your business relies on seamless connectivity and efficient data transmission. That's why we offer fast and responsive service, competitive pricing, and a 100% satisfaction guarantee. Contact us today to learn more about our data cabling services in Western Sydney and get a free quote.
We provide our data cabling solutions to all suburbs of Western Sydney, including:
Abbotsbury Data Cabling
Acacia Gardens Data Cabling
Arndell Park Data Cabling
Badgerys Creek Data Cabling
Berkshire Park Data Cabling
Bidwill Data Cabling
Blackett Data Cabling
Blacktown Data Cabling
Bonnyrigg Heights Data Cabling
Bossley Park Data Cabling
Box Hill Data Cabling
Bringelly Data Cabling
Cambridge Gardens Data Cabling
Cambridge Park Data Cabling
Castlereagh Data Cabling
Cecil Hills Data Cabling
Cecil Park Data Cabling
Claremont Meadows Data Cabling
Colebee Data Cabling
Colyton Data Cabling
Cranebrook Data Cabling
Dean Park Data Cabling
Dharruk Data Cabling
Doonside Data Cabling
Eastern Creek Data Cabling
Edensor Park Data Cabling
Emerton Data Cabling
Emu Heights Data Cabling
Emu Plains Data Cabling
Erskine Park Data Cabling
Glendenning Data Cabling
Glenmore Park Data Cabling
Glenwood Data Cabling
Greendale Data Cabling
Greenfield Park Data Cabling
Hassall Grove Data Cabling
Hebersham Data Cabling
Horsley Park Data Cabling
Huntingwood Data Cabling
Jamisontown Data Cabling
Kemps Creek Data Cabling
Kings Langley Data Cabling
Kings Park Data Cabling
Kingswood Data Cabling
Lalor Park Data Cabling
Leonay Data Cabling
Lethbridge Park Data Cabling
Llandilo Data Cabling
Luddenham Data Cabling
Maraylya Data Cabling
Marayong Data Cabling
Marsden Park Data Cabling
Minchinbury Data Cabling
Mount Druitt Data Cabling
Mount Vernon Data Cabling
Mulgoa Data Cabling
Nelson Data Cabling
North St Marys Data Cabling
Oakhurst Data Cabling
Oakville Data Cabling
Orchard Hills Data Cabling
Oxley Park Data Cabling
Parklea Data Cabling
Penrith Data Cabling
Plumpton Data Cabling
Prospect Data Cabling
Quakers Hill Data Cabling
rairiewood Data Cabling
Regentville Data Cabling
Riverstone Data Cabling
Rooty Hill Data Cabling
Ropes Crossing Data Cabling
Schofields Data Cabling
Seven Hills Data Cabling
Shalvey Data Cabling
Shanes Park Data Cabling
Silverdale Data Cabling
South Penrith Data Cabling
St Clair Data Cabling
St Marys Data Cabling
Stanhope Gardens Data Cabling
Toongabbie Data Cabling
Tregear Data Cabling
Vineyard Data Cabling
Wallacia Data Cabling
Warragamba Data Cabling
Werrington county Data Cabling
Werrington Downs Data Cabling
Werrington Data Cabling
Wetherill Park Data Cabling
Whalan Data Cabling
Willmot Data Cabling
Woodcroft Data Cabling
We service connections with all telco providers including: